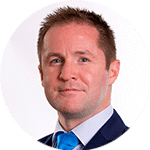 Dáire Ferguson, CEO AvaTrade
Mr. Ferguson begon bij AvaTrade na zijn tijd als penningmeester Europa & Azië bij Bristol Myers Squibb, een van de grootste farmaceutische bedrijven ter wereld. Daarvoor was hij hoofd bedrijfsmatige vreemde valuta voor grote internationale specialistische bankier- en vermogensbeheergroepen in Londen en Dublin. Hij trad in 2008 aan bij AvaTrade als directeur beleggings- en risicobeheer. Mr. Ferguson behaalde een diploma computers en bedrijfsleven aan de University College Dublin in Ierland en de Lindenwood University in Missouri, de Verenigde Staten.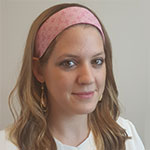 Sari Hemmendinger, CFO
Hemmendinger kwam bij AvaTrade na haar functie als senior manager bij PwC, een van de 5 grote internationale accountantskantoren. Ze kwam in 2015 bij AvaTrade als finance manager.
Hemmendinger is meester in de rechten, een bachelor in accounting en informatiesystemen en een accountantcertificaat (CPA).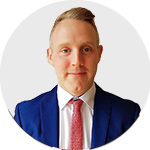 Turlough McIntyre, VP risicobeheer
Mr. McIntyre heeft ruim 9 jaar ervaring op de financiële markten. Hij kwam in 2011 bij AvaTrade na verschillende functies bij de Allied Irish Bank en een groot boekhoudkantoor in Ierland. Mr. McIntyre haalde een Bsc-diploma wiskunde aan de National University of Ireland in Maynooth, een Msc-diploma financiën en kapitaalmarkten aan de Dublin City University en een MA-diploma wiskunde aan de National University of Ireland in Galway.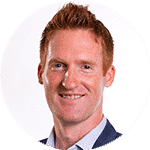 Ian Webb, VP Compliance
Mr. Webb heeft ruim 15 jaar compliance-ervaring in de financiële dienstverlening. Voordat hij bij AvaTrade kwam, was hij 10 jaar hoofd compliance en functionaris bestrijding van witwassen van geld (MLRO) bij Citco Bank Nederland N.V. Zijn carrière begon hij bij de Deutsche Bank. Mr. Webb is een Certified Anti-Money Laundering Specialist (CAMS). Hij behaalde het diploma compliance aan het Ierse Institute of Banking en het diploma financiële regulering aan het National College of Ireland.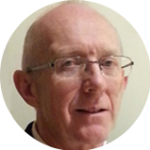 Peadar O'Shea, niet-uitvoerend bestuurder
Mr. O'Shea een voormalig algemeen directeur van Morgan Stanley in London, is een ondernemer en investeerder. Zijn professionele carrière bracht hij door in het hart van de internationale kapitaalmarkten, eerst bij de Ierse centrale bank met als hoogtepunt als algemeen directeur bij het Londense filiaal van Morgan Stanley. Hij werkte ook bij Morgan Stanley's Global Investment Strategy Group, waar hij regelmatig gepubliceerde investeringsonderzoeken schreef voor het bedrijf. Mr. O'Shea werkt momenteel als adviserend bestuurder voor een vooraanstaand hedgefondsbedrijf en vervult verschillende bestuursfuncties en senior adviseursposities.